Lakeside United Methodist Church
1901 12th Ave S. Lake Worth, FL 33461
Phone 561-585-7519
David Branson, Pastor email: lumc_lw@bellsouth.net lakesideumchurch.org
Regular Sunday Schedule: Prayer time 8:20 am, Small Groups 8:45 am,
Worship 10:00 am, Youth Group 4-6 pm

Copyright © 2017 Lakeside United Methodist Church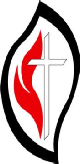 Keenagers Group
For adults 50 and over. We get together on the second Wednesday of December through April.
You don't have to be a church member to participate. Our potluck lunch is at 12 noon. Bring your own dinner service; plate and utensils. We supply the drinks; unsweetened iced tea and coffee, both decaffeinated and regular. We have a speaker or some form of entertainment followed by a short club meeting.
May through October we hold what we call "Summer Camp". Bring your own lunch. We supply desert, chips, and cold drinks. All adults are welcome at summer camp no matter what age. In the summer we have crafts, no meetings or speakers.